About
THE TEAM
Electropioneer is a robotics team that accommodates students, it doesn't matter if you study programming, law or agriculture, you are all welcome. Our workshop is currently in the vocational technical high school of electrical engineering (ETS) "Mihajlo Pupin" in Novi Sad, Serbia. The idea behind the team is to allow the students to learn something outside of the classroom, and to allow them to apply their knowledge gained in school through the realization of a robot. The competition is held annually, and Electropioneer has a twelve-year history of participating in the event. The team operates as an after school activity for current students, so the members differentiate each year. Currently it counts around fifteen high school members, eight college members, and four mentors. The team's mentors and coordinators, currently study mechatronics and mechanics at the Faculty of Technical Sciences in Novi Sad and also head a non profit organization SENSA.
Read more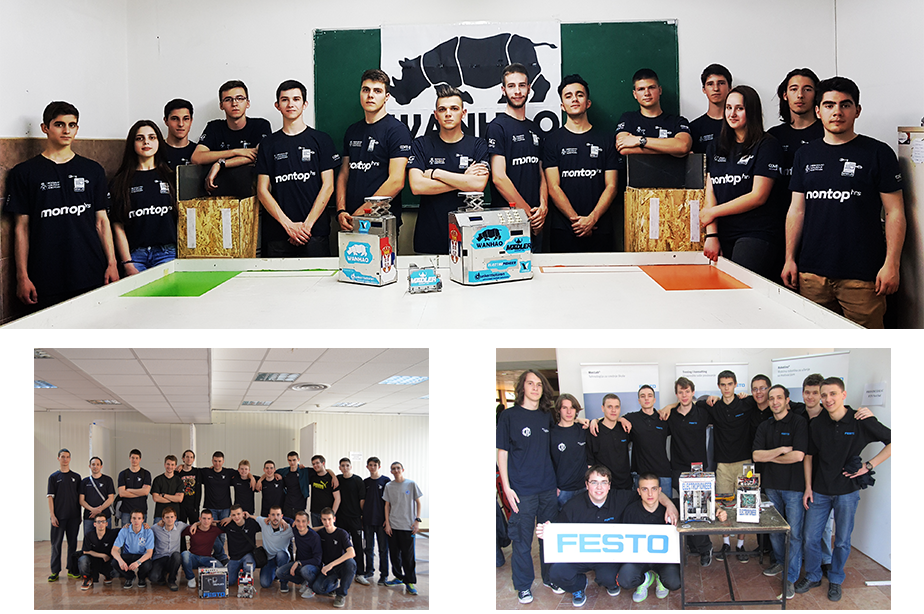 History of the team
2002
Electropioneer was established in 2002 as an extracurricular activity open for all interested students.
2003
3rd place in Serbia and 20th place in France
2005
3rd place in Serbia and 15th place in Switzerland
2006
2nd place in Serbia and 8th place in Italy
2009
3rd place in Serbia and 24th place in France
2011
1st place in Serbia and 16th place in Russia
2012
2nd place in Serbia and 5th place in France
2013
2nd place in Serbia and 15th place in France
2014
1st place in Serbia and 24th place in Germany
What is Eurobot?
An amazing event gathering fun, high technology, friendship, creativity, education and passion!

Created in 1998, Eurobot is a international amateur robotics contest open to teams of young people, organised either in student projects or in independent clubs. Eurobot takes place in Europe but also welcomes countries from other continents.

The object of Eurobot is to foster and develop interest in robotics in young people on an international scale. To reach this goal, it promotes and organizes the national qualifications and the international final for the Eurobot robotics contest.
MORE DETAILS